UMA Entertainment is fuelled by our commitment to creating the best possible future.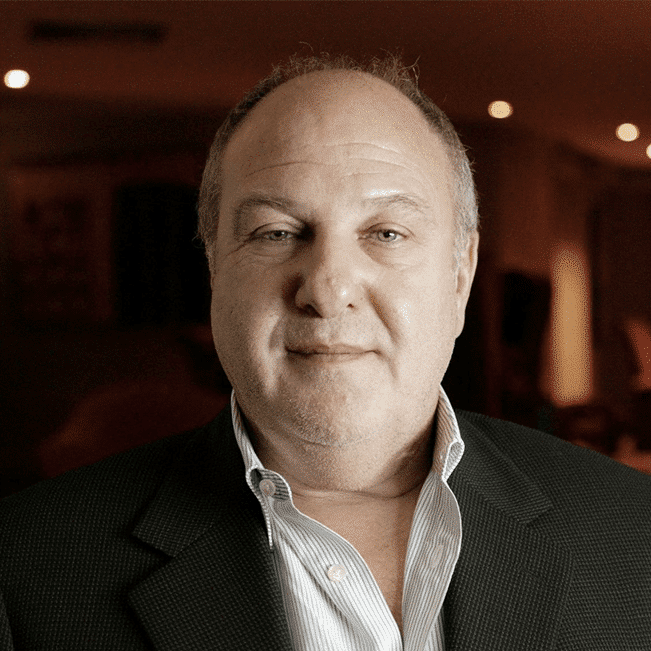 Harvey is a legendary and visionary producer and promoter of rock concerts, charity events and television broadcasts.
He has produced, managed and promoted shows with most of the world's major artists and was responsible for the two largest music events in the world, ever; Live Aid and Live 8.
Current projects include Jools Holland, Andrea Bocelli and Hans Zimmer's first live concerts in the UK.
Harvey has received numerous awards including, CBE in the Queen's Birthday Honours List in 1996. In January 2006 Harvey was awarded the Chevalier des Artes et Lettres from the French Minister of Culture and more recently to celebrate HM The Queen's Diamond Jubilee, Harvey received the Diamond Award for his contribution to The Arts. In July 2012, Harvey received an Honorary Doctorate of Arts from the University of Brighton.
September 2014 Harvey produced and promoted the inaugural OnBlackheath Festival on Blackheath Common and the Festival will be returned September 2015.
In September 2015, Harvey promoted David Gilmour Live shows at The Royal Albert Hall in London. The shows received rave reviews and were a sell out.
In 2016 Harvey co-produced Hans Zimmer Live on Tour. Hans Zimmer and his band toured played 38 shows over 14 countries in Europe and become a touring phenomenon.
Harvey is the Chairman of The British Music Experience, the UK's only Museum of contemporary music from 1946 to the present. Harvey is also a Board Member of Editorial Intelligence, Captive Minds and Investment Board of Edge VCT. Harvey is also on the Board of ImagineNation, a Dutch immersive theatre company.'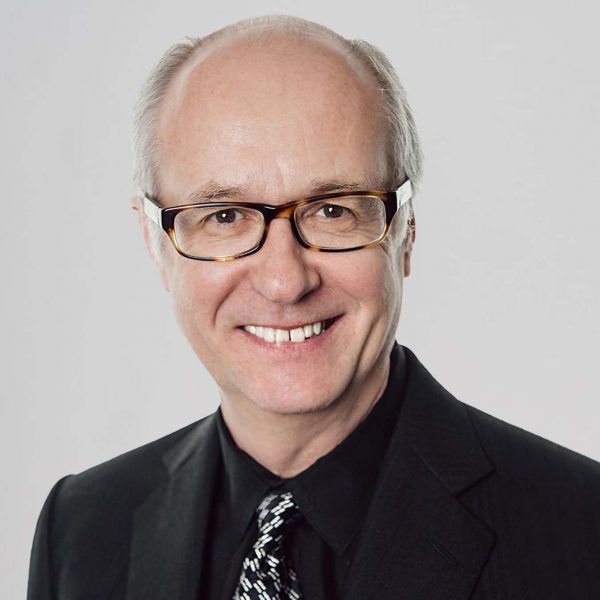 Max Hole CBE is the former Chairman and CEO of Universal Music Group International.
As head of central functions at UMGI's headquarters in London, he was responsible for operations in territories and regions worldwide and played a pivotal role in Universal's £1.2 billion acquisition of EMI.
He was referred to in Billboard as "a serious contender for title of 'most powerful label executive outside America." and was dubbed 'one of the most successful music executives in the last 40 years' by Music Week in 2017.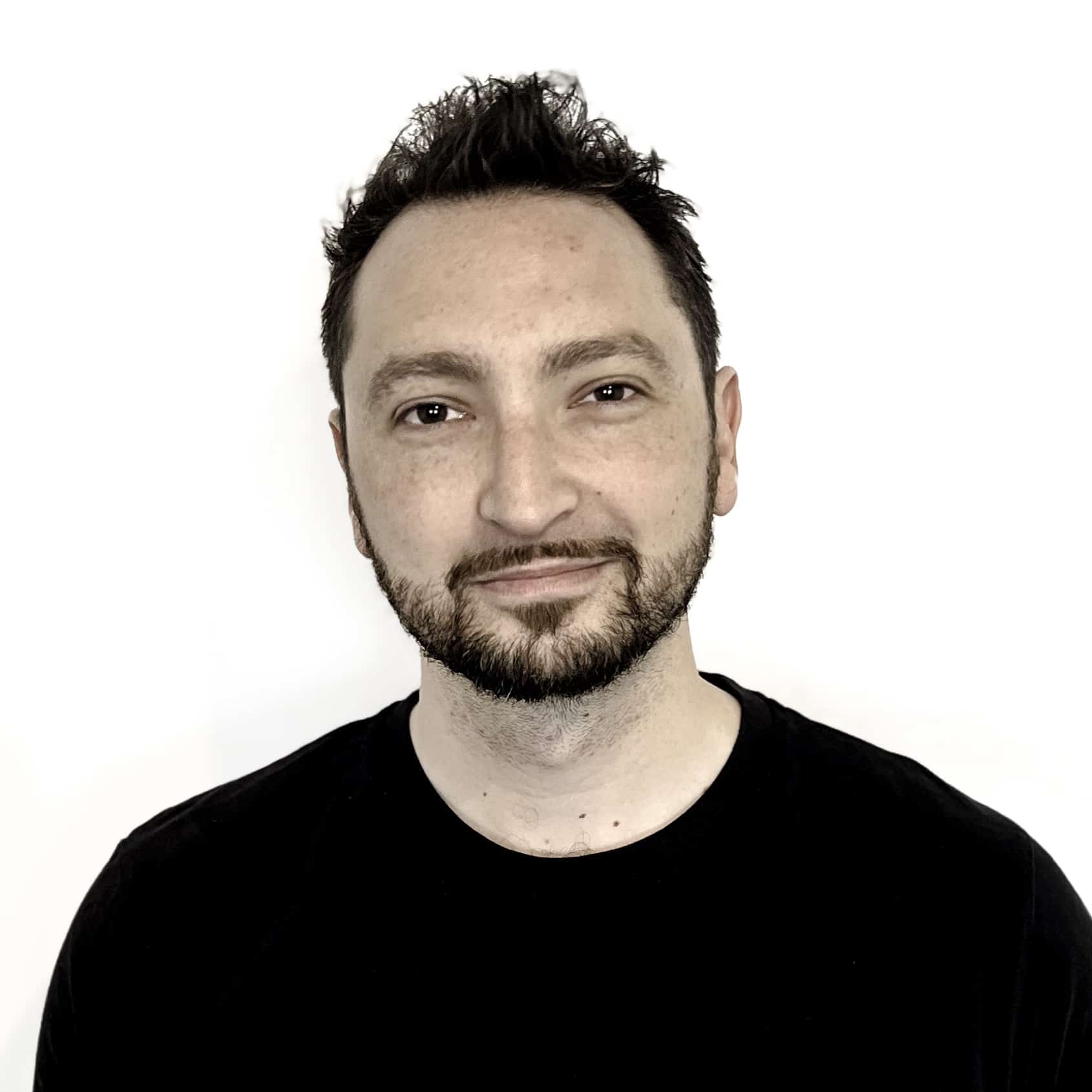 Following a stint on the road as a touring musician in his early twenties, Simon founded his first tech startup in 2013, cutting his teeth in business running a team of app developers.
He migrated over to the music industry in 2016 with the launch of UMA Music, combining his experience in raising funds and project management with a passion for music and events.
Today, UMA is an Entertainment Group that produces live events, TV formats and technology dedicated to progressing social good and environmental sustainability.
Simon has also consulted (and continues to consult) for a number of entertainment companies and charities, helping them to formulate robust strategies across media, event and lifestyle sectors.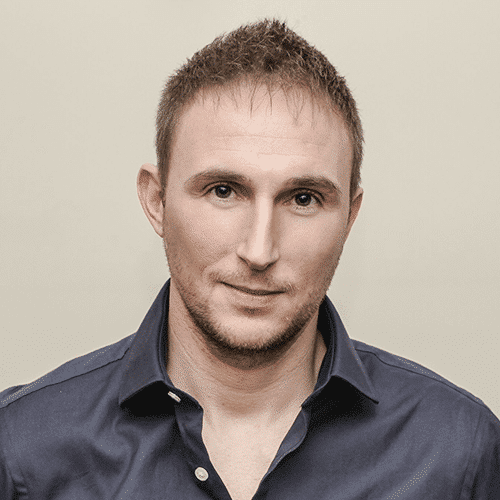 FCCA CTA / Financial Director
Stephen has had a number of roles within the music business. Formerly, he was Managing Director of an international accounting practice where he specialised in international tax planning and business structuring for high profile artists within the music and entertainment industries, including artists as Calvin Harris, Martin Garrix, JB Gill (JLS) and Lawrence Taylor.
Stephen is experienced at working with artists at every stage of their career, from emerging talent to international superstars and understands the challenges and opportunities facing them in today's climate. He also runs his own tax and accounting practice, Pell Artists, providing business management support to artists and the wider music industry.
Stephen holds a Bachelor's degree with Honours from the University of Birmingham, is a Chartered Accountant and a Chartered Tax Adviser. He is a published author and regularly contributes to the media on subjects concerning the music business.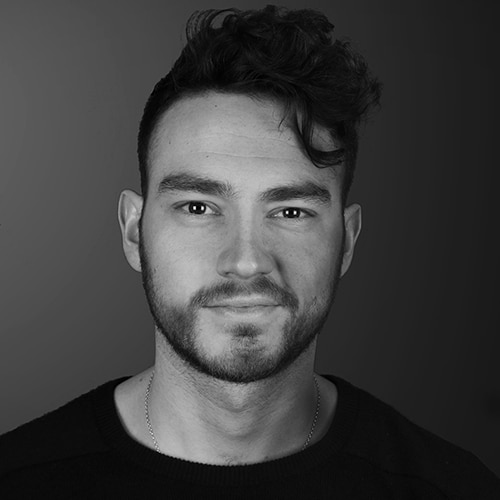 Ben's background resides in TV production, having worked on shows such as The Voice, A League of Their Own, The Choir, and The BAFTAs.
He ran his own independent production company before co-founding UMA Entertainment Group with Simon in 2016. His understanding of the entertainment industry and the mechanics of producing high quality media content now underpins his role within UMA as CCO, leading all content production under UMA Studios.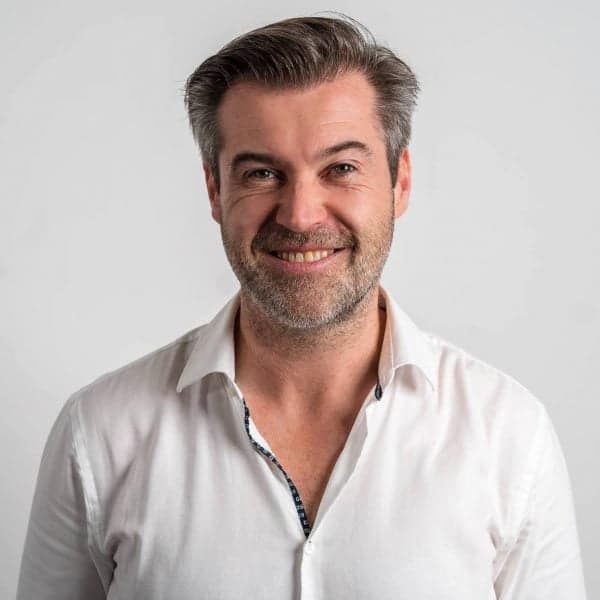 Former International Marketing (& Promotions) Director at Universal Music Group, Jamie is a highly experienced and well connected young executive. He spent 20 years honing his skills at the world's #1 Recording Company where he sat across marketing strategy for both UK and US East Coast repertoire including Justin Bieber, Sam Smith, Eminem and Rihanna.
For his last three years at Universal, Jamie was responsible for the international exploitation and planning of UK signed repertoire from all of Universals UK labels (Virgin EMI, Island UK, Polydor UK, Decca and Capitol UK). During those years the UK international team saw its best financial numbers in two decades. He was personally in charge of the global plans for Sam Smith, Emeli Sande, Robbie Williams, Iggy Azalea, Disclosure, The Vamps, John Newman, Jack Garratt, The 1975, KSI and many others.
Prior to that Jamie was International Marketing (& Promotions) Director for over 4 years for Universal's US East Coast label Groups which included Republic US, Island Def Jam and Motown Records. During his time in this role he was a key player and creator of global launch plans for the likes of Justin Bieber, Rihanna, Kanye West, Bon Jovi, The Killers and many more.
International at Universal Music is a microcosm of a record company whereby all aspects of a records release is planned and carried out. This includes digital marketing & PR, brand partnerships, synch, TV & radio marketing, overall social media strategies and of course complex promotional tours around the world. JH has expert knowledge of all key music markets plus an enviable list of contacts that include major management, presidents for all the key labels and point people in all relevant music markets around the world.
In 2016 it was time for a new challenge and after meeting Ross Patel (Co-MD and Co-founder) they decided to set up Whole Entertainment, a company that encourages a family environment where a sense of community and inclusiveness is paramount along with hard work. With industry powerhouses Scooter Braun and Max Hole CBE by their side the whole world is waiting to see what will happen next!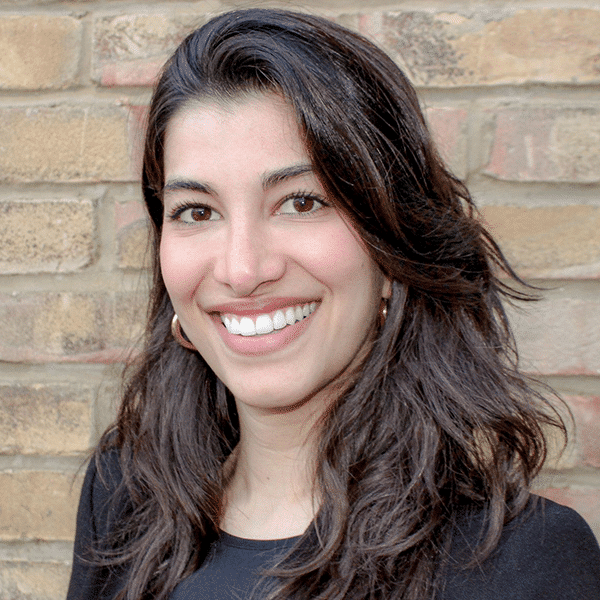 Global Marketing Director
Tara joined UMA Entertainment Group following her move to London from Toronto where she led the entertainment and marketing division for one of the leading resorts in Western Canada. Responsible for promoting a wealth of world-class acts across music, sports, and comedy, Tara developed a strategy for building out national marketing and media campaigns that took holistic communications to new heights. Her unscripted approach to both above and below the line communications led to a significant uplift in concert goers, year on year.
UMA Ent welcomed Tara's passionate and visionary approach to marketing and communications, taking full authority over re-engineering our communications strategy from the ground up with humanistic, purpose-driven imagination. Tara leads our worldwide marketing strategy, overseeing our global media and communications including agencies, creatives, and campaign initiatives alongside her executive team.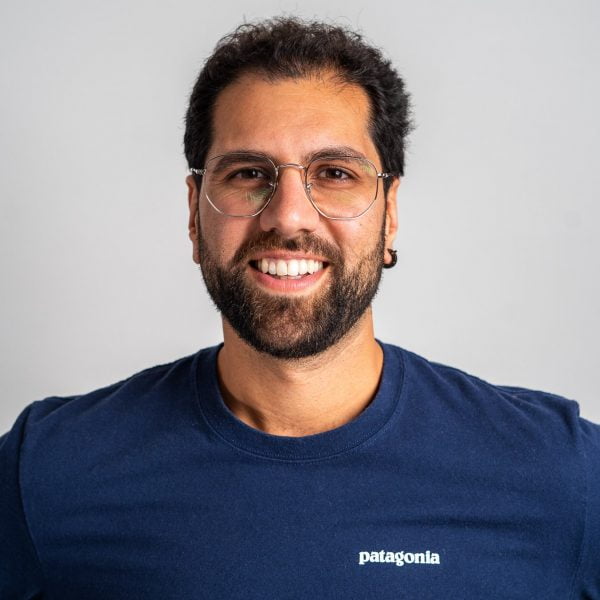 EVP, Strategic Partnerships
Ross Patel is a Founder, Director & Consulting Advisor with 10+ years of diverse experience in music, media, entertainment, sustainability & tech. Passionate about team and talent management, creating platforms to launch and support creatives, talent, brands, and events with social impact at the heart. Dedicated to spearheading a new-age movement aimed at fusing culture, low carbon, positive impact and commercial business into a beacon for harmonious, sustainable lifestyle. At UMA, he is responsible for the development and execution of key partnerships, campaigns and company-wide initiatives, ensuring big-thinking and innovation is embraced at all times.
Highly experienced in operations, Ross has an expansive and diverse portfolio that spans digital media and entertainment. Ross has held the position of Operations Director at London based creative marketing agency, Sweetshop Media, whose clients include Nokia, Ellesse and Sam Branson. He is also Co-Founder of Whole Entertainment, a full-suite talent management and consulting agency supporting a roster of artists and influencers with world-class management, business and label services.
He has an extensive background in event, festival and venue management, having run globally renowned Motion nightclub/venue for three years, and having programmed stages at Glastonbury with the Glade and Shangri-La, and been involved with a number of independent events and festivals along the way such as Nass Festival, Love Saves The Day, Secret Garden Party, Outlook and Dimensions amongst others.
Consistently at the forefront of contemporary eco-awareness, Ross is inspired to drive teams towards new ways of thinking and acting, reliably raising important and difficult questions. His ultimate objective is to lay the foundations for a brand-new era where companies can not only thrive and profit, but also do good for the planet and the future of our human race. "Why choose between prioritising 'good business' or 'doing good' when you can do both".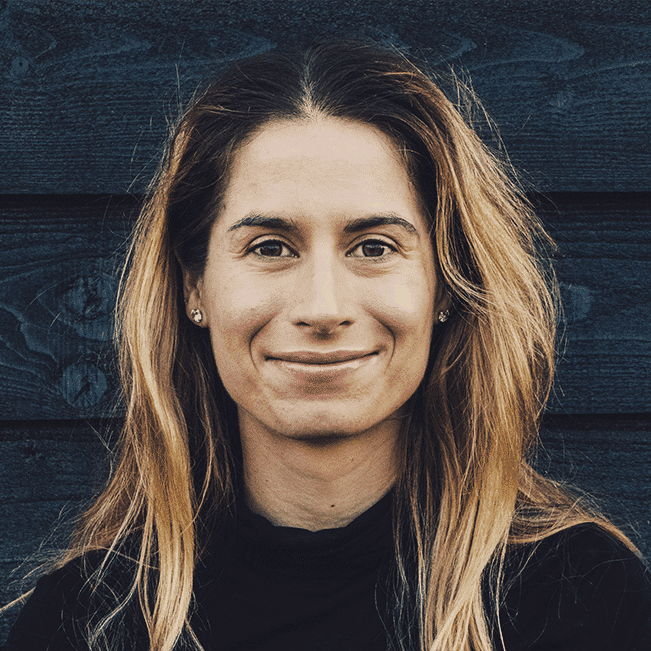 Director, Technology & Innovation
An entrepreneur with a genuine concern for the health of the planet – environmentally, socially and economically. Cherry acts as Technology & Innovation Director, overseeing the ideation, design and creation of the App itself.
Cherry is employed as a Technology and Digital Risk consultant at Deloitte LLP where her focus is on risk management, products, solutions & innovation for a wide range of organisations, in the rapidly developing digital world.
Academically, Cherry is currently studying for a Postgraduate Certificate in Sustainable Business at the University of Cambridge, UK. She was part of the Master's in Management, Foundations of Business class of 2014 at Duke University's Fuqua School of Business and currently sits on the Board of Visitors for the Fuqua School of Business. She holds a Bachelor's in Science (Cell Biology) from Durham University, UK.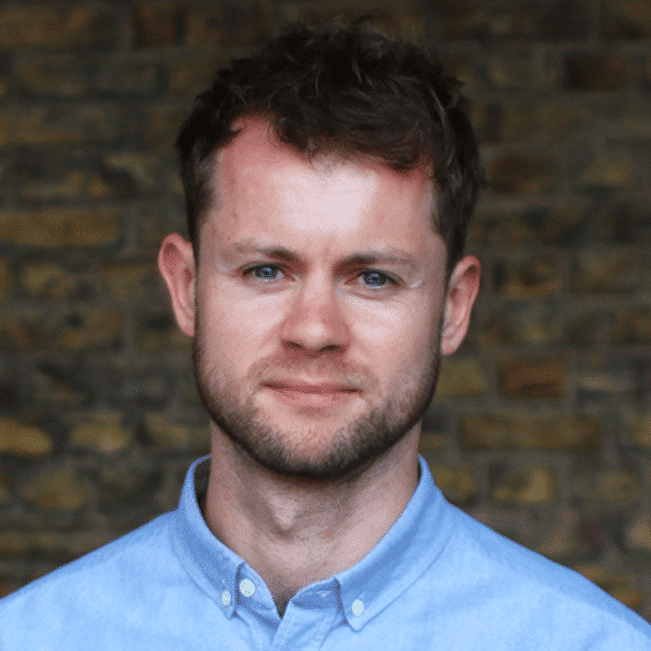 Global Partnerships Director
Having led a strategy, partnerships and creative agency for the majority of his career, Joel brings an innate understanding of how effective partnership campaigns work; seamless and enjoyable relationships behind the scenes, resulting in unique yet natural collaborations for the world to see on show.
Previous projects include BMW and the London 2012 Olympic Games, countless band and brand partnerships for one of the UK's leading music tech companies Cambridge Audio, and activating SSE Energy's partnership with Wembley Arena.
Joel's passion for sustainability comes from a desire to live a life with greater purpose, and this is his exact approach to our partnerships too; ensure purpose is always at the forefront of everything we do, and in turn we'll make a difference.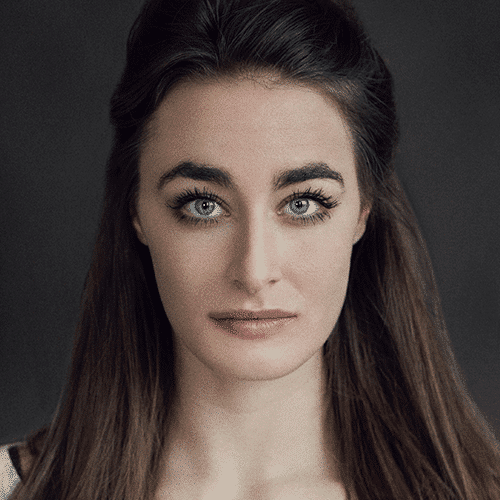 As an independent artist, Dani has a wealth of experience within the music and performing industry, in bringing ideas to life with a deep understanding of the nuances that connect us all as humans. An idea-smith at heart, Dani oversees the conception and creation of everything that lies at the heart of UMA Ent, ensuring we stay true to why we do what we do.